AUTHORS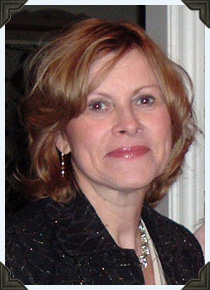 Barbara Haworth-Attard
Barbara Haworth-Attard is a native of Elmira, Ontario, presently residing in London, Ontario, with her family. June 1995 saw the publication of her first junior novel, Dark of the Moon. Since then she has written sixteen novels in the historical fiction, fantasy and contemporary genres for middle-grade and young adult readers, her latest being Dear Canada, To Stand On My Own. She has published short stories in various magazines, anthologies, and textbooks. Barbara is the recipient of numerous nominations, including the Governor General's Award for Children's Literature, and is the winner of many awards, including the Prix Laureate from France, the Snow Willow from Saskatchewan, the British Columbia Stellar Award, and the Arthur Ellis Crime Award for Juvenile Fiction.
Dear Canada books by Barbara Haworth-Attard:
ON THE 10TH ANNIVERSARY OF DEAR CANADA:
Making history come alive for young people is the goal of the Dear Canada series and this goal has been reached and surpassed. I was delighted to be asked to write for the series because I remember history as being depersonalized, and the Dear Canada series offers not only the historical aspect, but the emotional aspect of an event or period in time. Readers can recognize themselves in the Dear Canada series and realize that history is happening all the time!