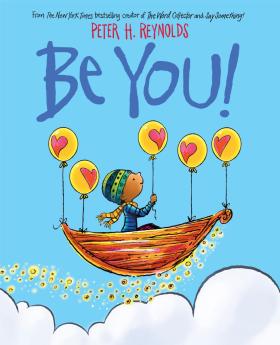 Be You!
By Peter H. Reynolds | ISBN 9781338572315
Ages 4-8 | HC | Picture Book | March 2020
Discover a joyful reminder of the ways that every child is unique and special, from the beloved creator of The Dot, Happy Dreamer, and New York Times bestseller, The Word Collector. Here, Reynolds reminds readers to "be your own work of art." To be patient, persistent, and true. Because there is one, and only one, YOU.