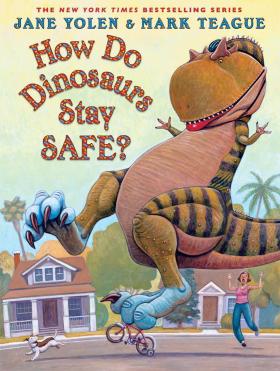 How Do Dinosaurs Stay Safe?
By Jane Yolen | Mark Teague | ISBN 978-0-439-24104-5
Ages 3-5 | HC | Picture Books | March 2015
The wildly funny contrast between Teague's massive dinosaur children and their human-sized surroundings makes this subject especially engaging and funny. As children learn invaluable rules about safe behaviour, they'll beg to read it again and again for the wildly appealing silliness on each page.