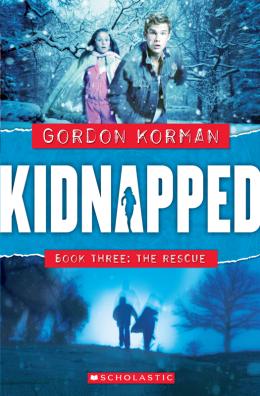 Rescue (Kidnapped, Book 3)
Scholastic Inc. | ISBN 9780545632935 Ebook
144 Pages | Ages 9 to 12

The startling conclusion to Gordon Korman's adventure trilogy.Aiden Falconer and FBI Agent Harris are closing in the people who kidnapped Aiden's sister, Meg. There's just one hitch: Meg is trying to escape from them on her own, and is never where she's supposed to be. As tension mounts and the net tightens, only one thing is clear: The kidnappers aren't going down without a fight. Before, it was Meg who was in trouble. Now both Meg and Aiden are in grave danger.