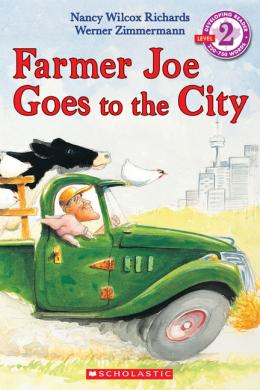 Read an excerpt
Farmer Joe Goes to the City: A Scholastic Canada Reader
Scholastic Canada Ltd | ISBN 9781443113762 Paperback
24 Pages | 6.01" x 9.03" | Ages 5 to 8
Farmer Joe returns in a colourful reader!
Farmer Joe goes to the city to buy his wife a birthday present. It has to be special and it has to be red - her favourite colour.
What a surprise! You'll never guess what Farmer Joe buys!
This classic story returns in a bright levelled reader format for a new generations of books lovers!