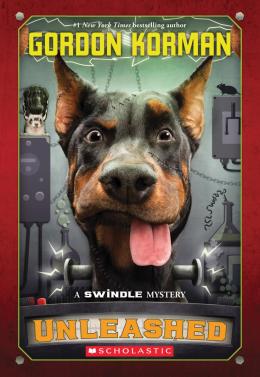 Read an excerpt
Awards
Commended, Best Books for Kids and Teens, Canadian Children's Book Centre, 2015
Commended, Resource Links, Best of the Year, 2015
Unleashed: A Swindle Mystery
Scholastic Inc | ISBN 9780545709378 Paperback
208 Pages | 5.27" x 7.57" | Ages 8 to 12
Scholastic Inc | ISBN 9780545709354 Hardcover
208 Pages | 5.79" x 8.52" | Ages 8 to 12
A fast-paced young adult novel about four very different teens lost at sea with no one to count on but themselves.
Matt and Mike are best friends, just two working-class guys trying to earn some money in Montauk for the summer. When they meet Driana, JoJo and Stef, three friends who live a much different life of privilege, Matt and Mike find themselves in a sticky situation where temptation rivals sensibility.
Worlds collide when the group ventures out to sea aboard a small boat that Stef sneaks out from her dad's dock. As the waves rise and the fragile vessel weakens, things go horribly wrong. Adrift at sea for days, who will have what it takes to survive?
Raves & reviews:
Praise for the Swindle series:
"Goofball-funny and addictive." -Kirkus Reviews
"Pure fun from top to bottom." -School Library Journal
"Korman's fast moving, feel-good suspense novel will have middle schoolers, especially boys, turning the pages." -Voice of Youth Advocates