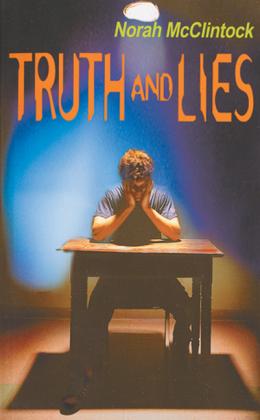 Awards
Commended, Canadian Children's Book Centre, Our Choice, 2005
Truth and Lies: A Mike and Riel Mystery
Scholastic Canada Ltd | ISBN 9780439969192 Paperback
208 Pages | 4.23" x 6.77" | Ages 13 to 17

When a boy from Mike's high school is found dead in a nearby park, and Mike was seen close to that park in the early morning hours, the cops pull him in for questioning. Mike has no alibi, he can't explain his skinned knuckles, and the story he gave the cops doesn't check out. Now he's the number one suspect. Even worse, the two people Mike thought he could count on won't back himÂ… and might even blame him!