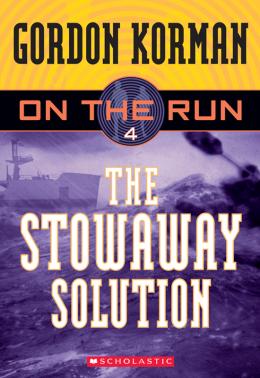 The Stowaway Solution (On the Run #4): The Stowaway Solution
Scholastic Inc. | ISBN 9780545632065 Ebook
160 Pages | Ages 9 to 12

The thrills take to the seas in the latest breakneck-speed adventure from ace storyteller Gordon Korman.Aiden and Meg Falconer are on the hunt for the one man who might be able to free their parents from jail. The hitch? There are plenty of other people on the hunt for THEM, including the FBI and an eerie, hairless killer. After one close call too many, the Falconers find themselves stowed away on a ship -- but the chase doesn't end there. Instead, it moves to close quarters, where every step, every breath, could get them caught.