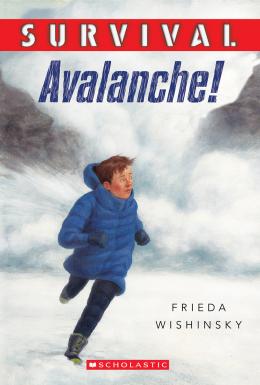 Read an excerpt
Available in French
Awards
Commended, OLA Best Bets: Honourable Mention, 2015
Survival: Avalanche!
Scholastic Canada Ltd | ISBN 9781443146388 Paperback
112 Pages | 5.29" x 7.54" | Ages 9 to 12
From avalanches to shipwrecks, this brand-new fiction series hurtles its characters into dangerous situations, leaving them with only their wits and courage to survive!
Eleven-year-old Alex Mason has just moved from Toronto to Glory, British Columbia, and hes having a tough time. Friendless, he is teased by his classmate Owen for being from out East, and for his lack of skill on the ski slopes. But when a new boy, Ben, moves to town, the boys bond over their love of building and quickly make plans to construct an epic snow fort together.
When a freak avalanche strikes and traps Alex, Ben and Owen in deep, immobilizing snow, Alex must keep it together enough to free himself and save the other boys.
Will they survive?