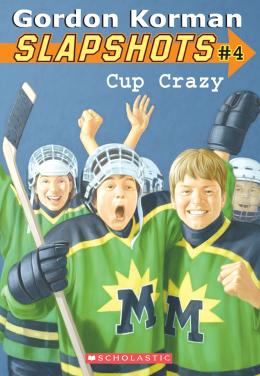 Slapshots #4: Cup Crazy
Scholastic Canada Ltd | ISBN 9780439938723 Paperback
160 Pages | 5.29" x 7.66" | Ages 9 to 12
Korman and hockey - two of Canada's favourites make for one hilarious comedy series!
When Happer Feldman - one of the slimiest kids in the Waterloo Slapshot League - predicts that the Mars team will never touch the league trophy cup, everything starts to go wrong for the Stars. The league president enforces a rule banning Alexia, the team's captain, from playing. To replace her, league officials dump the slowest, smallest, least experienced wanna-be in the entire league on the Stars just days before the playoffs.
With their Cinderella-story season already facing overwhelming odds, is there any way the Stars can pull together and win even their first play-off game? They'd sure better hope so, or the Mars team will probably be sunk without a trace!