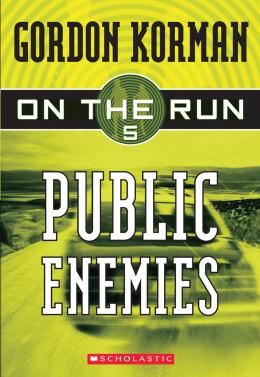 Public Enemies (On the Run #5): Public Enemies
Scholastic Inc. | ISBN 9780545632072 Ebook
160 Pages | Ages 9 to 12

The Falconer siblings come one step closer to freeing their parents from jail in this fifth installment of the thrilling Gordon Korman series.Aiden and Meg Falconer have been crossing the country as fugitives in order to prove their parents didn't commit a crime. They've been chased from state to state by the FBI . . . and by a killer they know only as Hairless Joe. Now Hairless Joe is getting closer than ever -- and the Falconers are getting even closer than that to the truth.