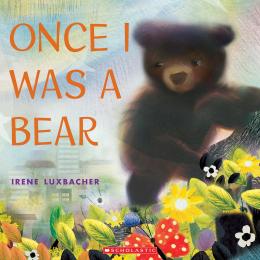 Read an excerpt
Available in French
Awards
Commended, Best Books for Kids and Teens, Canadian Children's Book Centre, 2021
Once I Was a Bear
Scholastic Canada Ltd | ISBN 9781443119559 Paperback
40 Pages | 10.001" x 10.006" | Ages 4 to 8
Scholastic Inc. | ISBN 9781338356335 Hardcover
40 Pages | Ages 4 to 8
Once I lived in a forest of tall trees . . .
A little bear passes the days splashing, climbing, tumbling and thumping, feeling safe and surrounded by forest friends. When he senses change in the air, it's time to curl up for a long, deep sleep. But when he wakes, he's a boy in a different world, one with loud noises, tall towers and strange faces. Can he find a way to feel the same again?
This sensitively imagined story encourages anyone who reads it find their own way to be joyfully at home in the world.
Raves & reviews:
Praise for Once I Was a Bear:
"[Encourages] the appreciation of one's own story and recognizing different experiences of loss and change. Imaginative and poetically resonant." — Kirkus Reviews