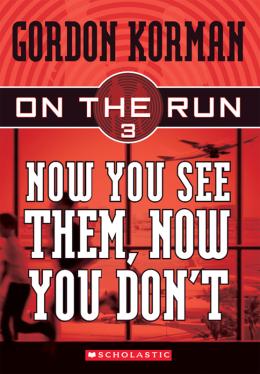 Now You See Them, Now You Don't (On the Run #3)
Scholastic Inc. | ISBN 9780545632058 Ebook
160 Pages | Ages 9 to 12

The thrills intensify in the next installment of Gordon Korman's adventure ON THE RUN.One man holds the key to freeing Aidan and Meg Falconer's parents from prison: a mysterious figure named Frank Lindenauer. Aidan and Meg must cross the country to try to catch him . . . even as the FBI tries to catch them first. In California, Aidan and Meg fall in with a crowd that already has its share of trouble going on. They want to believe they've found friends who will help them out. But if they're not careful, these "friends" will sell them out instead.