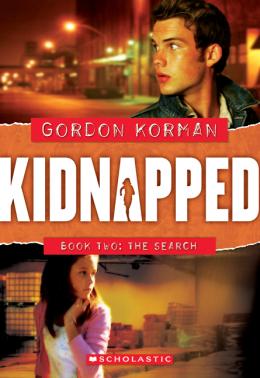 Awards
Commended, Canadian Children's Book Centre, Our Choice, 2007
Kidnapped #2: The Search
Scholastic Canada Ltd | ISBN 9780439847780 Paperback
160 Pages | 5.26" x 7.59" | Ages 9 to 12
The next thrilling installment in Gordon Korman's nonstop action-adventure trilogy!
Where is Meg Falconer?
Everybody wants to know. Her brother Aiden, who saw her kidnapped and is now trying to track her down, wants to know. The FBI, led by the very serious Agent Harris, wants to know. Her parents, who fear their pasts have something to do with why Meg was taken, want to know.
Even Meg's kidnappers want to know. Because even though they caught her once, that doesn't mean they can keep a hold of her. . . .