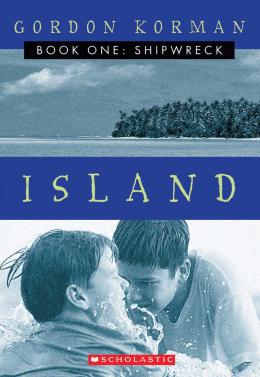 Awards
Commended, Resource Links, Best of the Year, 2001
Island Book One: Shipwreck
Scholastic Inc | ISBN 9780439164566 Paperback
144 Pages | 5.25" x 7.5" | Ages 9 to 12
Six kids. One shipwreck. One desert island.
Luke, J.J. Will, Lyssa, Charla, and Ian. They didn't want to be on the boat in the first place. They didn't want to be stuck at sea with a bunch of strangers. But when you're in the middle of the Pacific Ocean, there's no easy way out. And when a terrifying storm hits, there's no way to fully prepare.
It's all about survival.