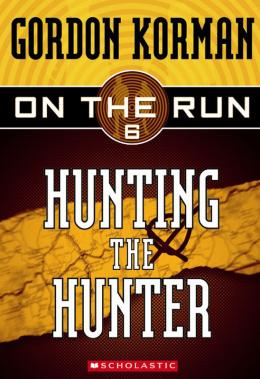 Hunting the Hunter (On the Run #6)
Scholastic Inc. | ISBN 9780545632089 Ebook
160 Pages | Ages 9 to 12

Aiden and Meg Falconer find and confront the man who could free their parents in this thrilling conclusion to the first ON THE RUN series.Aiden and Meg Falconer have been all across country, looking for the man who framed their parents and sent them off to life in prison. Now they've found him -- and need to trap him before he gets away again. But it isn't going to be easy. Hairless Joe is a professional killer ... and he's not about to let two kids stand in the way of his freedom. It's the ultimate showdown -- and only one side can win.