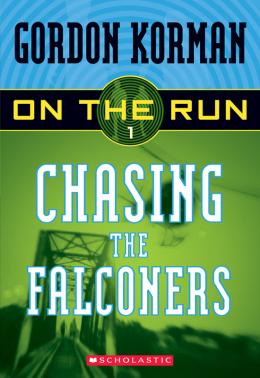 Chasing the Falconers (On the Run #1): Chasing The Falconers
Scholastic Inc. | ISBN 9780545632010 Ebook
160 Pages | Ages 9 to 12

Two kids break out of a juvenile detention center and become fugitives in order to clear their convicted parents' names in this heartstopping series from kid-read master Gordon Korman.Aidan and Meg Falconer are their parents' only hope. The Falconers are facing life in prison -- unless Aidan and Meg can follow a trail of clues to prove their innocence. The problem? Right now they're trapped in a juvenile detention center. Until they escape one night -- and find themselves on the run, both from the authorities and from a sinister attacker t who has his own reason to stop them. The Falconers must use their wits to make it across the country ... with plenty of tests along the way. Gordon Korman takes readers into FUGITIVE territory -- with thrilling results.