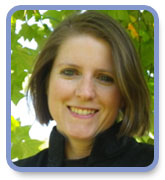 W C Mack
W.C. Mack, who also writes as Winnie Mack, was born and raised in Vancouver. Her parents were both teachers, so school never really ended for the summer. During family camping trips, she and her brother had to keep daily journals of what they were doing and seeing. By the time she finished high school, she and her family had driven across Canada twice and visited all but two states. All of those days on the road turned into a lot of journal entries, and filling those journals made her realize she wanted to be a writer.

She studied Writing and English at the University of Victoria, always daydreaming about seeing her own books on the shelves of a library or bookstore someday. At one point, she realized that she would never see her books anywhere if she didn't start writing them. So she got to work.

She currently lives in Portland, Oregon.