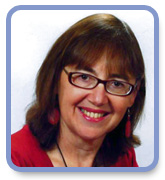 1
Frieda Wishinsky
Frieda Wishinsky is a multi-talented children's author who writes for all levels – picture books, chapter books, novels and non-fiction. Her first picture book, Oonga Boonga, was published in 1990 and voted a "Pick of the List" by the American Booksellers Association. Some picture books that followed are Jennifer Jones Won't Leave Me Alone, Nothing Scares Us, Each One Special and Please, Louise!, winner of the 2008 Marilyn Baillie Picture Book Award. In 2009, You're Mean, Lily Jean was published by Scholastic Canada to great acclaim. Frieda Wishinsky lives in Toronto with her husband.

A Q & A with Frieda Wishinsky

HOW DID YOU BECOME A WRITER?
I didn't plan to be a writer. I earned a B.A. in International Relations with honours in History and a Master of Science in Special Education. Then I taught children and adults with learning disabilities in New York, Israel and Canada. I also established school libraries. While I was teaching, I began to write and one day I sent a story to a bunch of publishers. When I received an encouraging letter back from one of the publishers, I was hooked. Three years later my first book, Oonga Boonga, was published.

I've now had over 40 books published in Canada, the US and the UK. Many of my books have been translated into other languages such as French, Danish, Swedish, Dutch, Korean, Chinese, Spanish and Catalan. I love that my stories are "travelling" to other lands!

My books have earned starred reviews in magazines and newspapers around the world including The London Times, The Observer and The New York Times. Many have been praised by the CBC's prestigious book panel. My book, Each One Special, was nominated for a Governor General's Award for text and won the Print Braille Book of the Year Award. Please, Louise! was nominated for the 2008 TD Literature Award and won the prestigious Marilyn Baillie Picture book award. (YAY!)

WHAT DO YOU DO FOR FUN?
I read, travel, talk with my friends and family, walk, garden, watch movies, and eat chocolate. I love chocolate so much I even wrote a book about it called Crazy for Chocolate.

WHERE DO YOU WRITE?
I take my big red bag full of paper and pencils and head for a café. There I sip my coffee or tea slowly and write. I like the hum of the background noise in a cafe. I write better there because at home the phone rings, the laundry is waiting or it's just too quiet.

WHAT DO YOU WRITE?
I write picture books, chapter books, novels and non-fiction. I like to write in a variety of genres and try something new. But I especially love to write picture books.

WHAT INSPIRED YOU TO WRITE YOUR TWO LATEST SCHOLASTIC PICTURE BOOKS, You're Mean, Lily Jean and The Queen's Secret?
When I was a kid I met bullies just like Lily Jean. It was fun to think of a clever way to stop her from being mean in the story. As for The Queen's Secret, I've always wondered what the Queen of England had in her purse. That led me to wonder what any queen would have in a purse. And who doesn't love purses and wonder what's inside? There are so many fascinating possibilities!