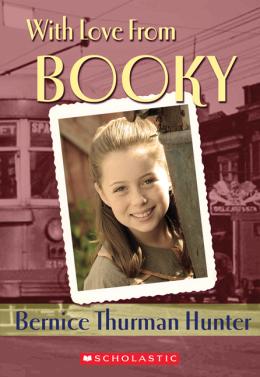 With Love From Booky
Scholastic Canada Ltd | ISBN 9780545986199 Paperback
152 Pages | 5.27" x 7.61" | Ages 9 to 12
Booky is turning thirteen and life is ever-changing! Once again, she counts on her humour and wit to help her survive the growing pains.
The irrepressible Booky is back! She's growing up and getting into more scrapes than ever — sneaking into a show, telling ghost stories to scare the daylights out of little kids, getting fired from her first babysitting job, and more. It's also a year of firsts for her: first pair of shorts(!), first crush, first date, and her first experience with death. And to top it off, money is still tight and her parents still argue. How will she survive the growing pains?
As always there is the warm side of Booky, the side that cherishes her grandfather and her Aunt Aggie—the Booky that will hold her family together even through the hardest times.