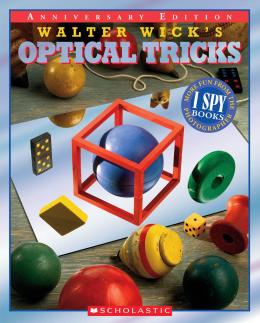 Walter Wick's Optical Tricks: Anniversary Edition
Scholastic Inc | ISBN 9780439855204 Hardcover
48 Pages | 9.28" x 11.53" | Ages 7 & Up

You may have seen drawings of impossible obects, but have you ever seen them photographed? Wick's book of optical illustions leaves readers of all ages wondering just how the I Spy photographer does its! This book combines fascinating optical illustions with simple explanations of how the visual tricks work.