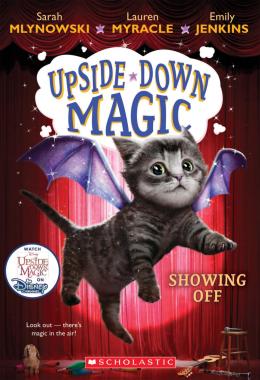 Upside Down Magic #3: Showing Off
Scholastic Inc | ISBN 9780545800532 Hardcover
240 Pages | 5.82" x 8.55" | Ages 8 to 12
Scholastic Inc | ISBN 9780545800556 Ebook
240 Pages | Ages 8 to 12
The third entry in this offbeat series about a group of magical misfits.
Upside-Down Magic is shaking up the school!
The kids in Upside-Down Magic know their magic is a little out of control. But that doesn't make them weird — it only makes them human. When things get messy, it's up to Nory, Bax, and their friends to find their way out of trouble before something really wacky happens.