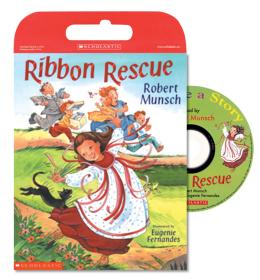 Available in French
Tell Me a Story: Ribbon Rescue: Book and CD
Scholastic Canada Ltd | ISBN 9780439956147 Mixed media product
Pages | 10" x 10.5" | Ages 3 to 8

Everyone is late for the wedding and nothing is going right. But Jillian and her wonderful ribbon dress can fix almost anything—from the groom's shoelaces to the bride's unruly hair. But now Jillian's dress is a mess. Who is going to fix it for her?