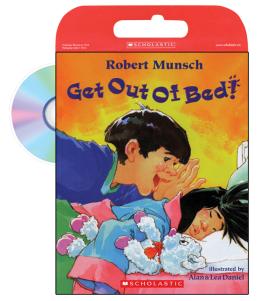 Tell Me A Story: Get Out of Bed!: Book and CD
Scholastic Canada Ltd | ISBN 9780439937818 Mixed media product
Pages | 10" x 10.5" | Ages 3 to 8

After watching TV until the wee hours of the morning, Amy finally drags herself to bed. When her family calls her for breakfast, she's still fast asleep. What's more, she's impossible to wake up!