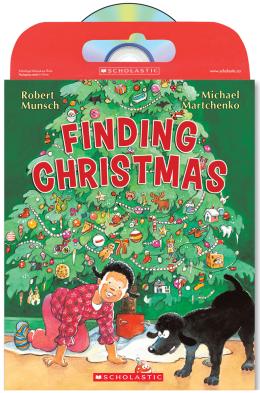 Tell Me a Story: Finding Christrmas (Book and CD)
Scholastic Canada Ltd | ISBN 9781443163842 Mixed media product
32 Pages | 10.16" x 14" | Ages 3 to 8
A very Munsch Christmas!
Every year Julie finds the Christmas presents her parents hid: in the basement, under the bed, in the garage. But this year it's Christmas Eve and she has found nothing. NOTHING! She's worried — will be there no presents at all?
Or, will she find them in the most unexpected of places?
Inspired by Robert Munsch's own daughter's efforts to find her gifts every year, this bestselling festive tale bursts with holiday warmth, and all of the zaniness you can expect from a Munsch story.
Tell Me a Story: Finding Christmas includes a paperback edition of the story along with a CD read by Robert Munsch himself.