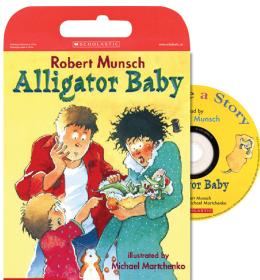 Available in French
Tell Me a Story: Alligator Baby: Book and CD
Scholastic Canada Ltd | ISBN 9780439956086 Mixed media product
Pages | 10.03" x 14.3" | Ages 3 to 8

Kristen's parents just can't seem to do anything right. First they have their baby at the zoo, not in a hospital. Then they accidentally bring home an alligator baby! After it bites everyone on the nose, they return to the zoo and come back with a seal baby! Kristen sees that she will have to solve this problem herself. She bikes to the zoo and finds their baby with...