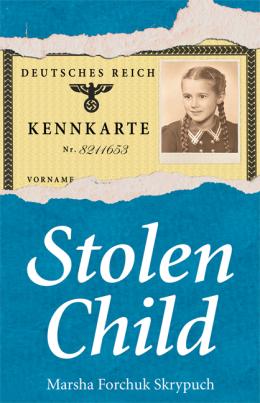 Read an excerpt
Stolen Child
Scholastic Canada Ltd | ISBN 9780545986120 Paperback
154 Pages | 5.02" x 7.74" | Ages 9 to 12

Stolen from her family by the Nazis, Nadia is a young girl who tries to make sense of her confusing memories and haunting dreams. Bit by bit she starts to uncover the truth—that the German family she grew up with, the woman who calls herself Nadia's mother, are not who they say they are.

Beyond her privileged German childhood, Nadia unearths memories of a woman singing her a lullaby, while the taste of gingersnap cookies brings her back to a strangely familiar, yet unknown, past. Piece by piece, Nadia comes to realize who her real family was. But where are they now? What became of them? And what is her real name?

This story of a Lebensborn girl—a child kidnapped for her "Aryan looks" by the Nazis in their frenzy to build a master race—reveals one child's fierce determination to uncover her past against incredible odds.