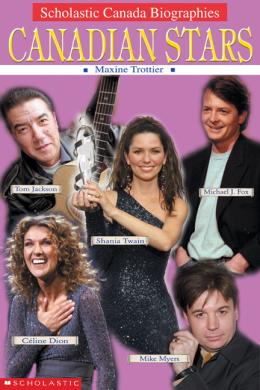 Awards
Commended, Canadian Children's Book Centre, Our Choice, 2005
Scholastic Canada Biographies: Canadian Stars
Scholastic Canada Ltd | ISBN 9780439969727 Paperback
48 Pages | 5.96" x 8.93" | Ages 9 to 12

Learn how five Canadian entertainers traveled the road to fame and fortune. Included are the lives of Celine Dion, Michael J. Fox, Tom Jackson, Mike Myers and Shania Twain. This book is packed with photographs and written for 7- to 9-year olds to read themselves.