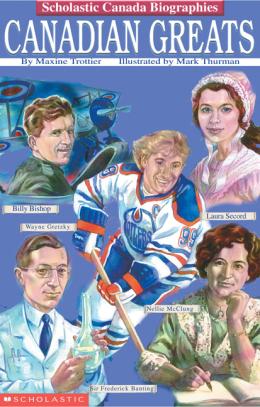 Scholastic Canada Biographies: Canadian Greats
Scholastic Canada Ltd | ISBN 9780779114030 Paperback
48 Pages | 6" x 9" | Ages 9 to 12

Five fascinating biographies of some of the greatest Canadians who ever lived. From the record-breaking sports career of Wayne Gretzky and the wartime daring of Billy Bishop to the historic heroism of Laura Secord, Canadian Greats is written for 7-to 9-year olds to read themselves. Packed with colourful illustrations, this is an excellent introduction to some of the people who have achieved greatness in the eyes of Canada and the world.