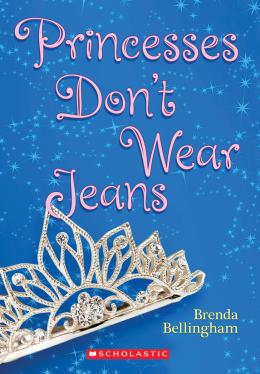 Read an excerpt
Available in French
Awards
Commended, Best Books for Kids and Teens, Canadian Children's Book Centre, 2016
Commended, Resource Links, Best of the Year, 2015
Princesses Don't Wear Jeans
Scholastic Canada Ltd | ISBN 9781443133685 Paperback
72 Pages | 5.27" x 7.6" | Ages 6 to 8
A modern cover breathes new life into this timeless story about friendship, peer pressure, and winning over the bullies.
Tilly Perkins, the new kid in class, is very different. She has wild hair and wears funny outfits (because, she says, "princesses don't wear jeans").
Jeff thinks Tilly is a lot of fun. She tells fantastic stories, and she is brave, generous, and has a great imagination. But the other kids think Tilly is weird.
Tilly doesn't seem to care what other people say . . . but Jeff does. What will happen if he invites her to his birthday party?
Raves & reviews:
Praise for Princesses Don't Wear Jeans:
"Bellingham uses language that is simple and direct, never condescending. She writes in the best sense . . . with realistic characters, natural dialogue, and a fitting plot." -Canadian Literature
"An easy-to-read chapter book . . . the main characters [are] likeable and the story-line exciting. Recommended." -CM: Canadian Review of Materials