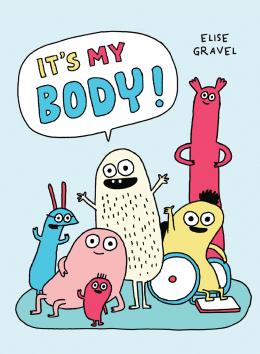 Read an excerpt
Available in French
Awards
Commended, Best Books for Kids and Teens, Canadian Children's Book Centre, 2023
Commended, Toronto Public Library First & Best Booklist, 2022
It's My Body!
Scholastic Canada Ltd | ISBN 9781443196505 Hardcover
32 Pages | 8.278" x 11.298" | Ages 3 to 8
From bestselling author Elise Gravel comes a book that celebrates our amazing bodies.
There are all kinds of bodies. They come in different shapes and colours. They can do different things. Your body is your best friend! But EVERY body needs to be respected and celebrated.
This important message of body positivity will both empower and entertain. The best body is the one that belongs to you!
Extras: