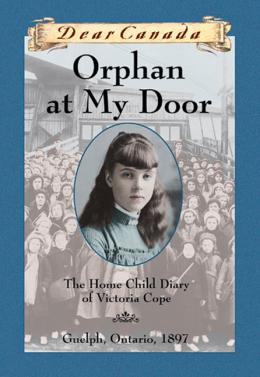 Dear Canada: Orphan at My Door: The Home Child Diary of Victoria Cope, Guelph, Ontario, 1897
Scholastic Canada Ltd | ISBN 9781443113144 Ebook
224 Pages | Ages 8 to 12

Scholastic Canada Ltd | ISBN 9780439988346 Hardcover
224 Pages | 5.53" x 7.64" | Ages 8 to 12

Through the diary of 10-year-old Victoria Cope, we learn about the arrival of ragged Mary Anna, one of the thousands of impoverished British children who were sent to Canada at the beginning of the century. Mary Anna joins the Cope family as a servant and is treated well, but she has to cope with the initial apprehension of the family members and the loss of her brother, Jasper, who was placed with another family. Victoria vows to help Mary Anna find her brother, so they can be a family once again.