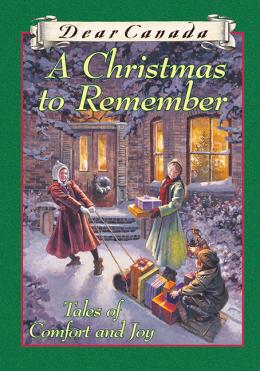 Dear Canada: A Christmas to Remember: Tales of Comfort and Joy
Scholastic Canada Ltd | ISBN 9781443119979 Ebook
240 Pages | Ages 8 to 12
Scholastic Canada Ltd | ISBN 9780545990035 Hardcover
240 Pages | 5.51" x 7.7" | Ages 8 to 12
A wonderful seasonal anthology for Dear Canada readers, both old and new!
A real treat for fans of this series, and all lovers of historical fiction! Eleven stories that each revisit a favourite character from books in the Dear Canada series are included in this special collection. These are completely original tales that stand alone as heartwarming Christmas stories, but also serve as a lovely "next chapter" to their original books.
Each story is written by one of Canada's top award-winning writers for children, including Jean Little, Sarah Ellis, Maxine Trottier, Carol Matas and more. This collection is a lovely companion to A Season of Miracles, and will be treasured year after year at holiday time!