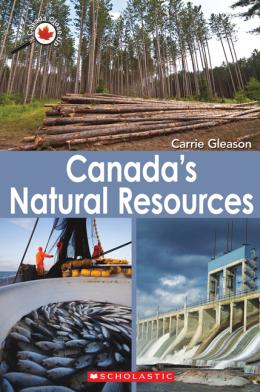 Read an excerpt
Available in French
Awards
Commended, Resource Links, Best of the Year, 2013
Canada Close Up: Canada's Natural Resources
Scholastic Canada Ltd | ISBN 9781443107952 Paperback
64 Pages | 5.99" x 8.94" | Ages 7 to 10
Find out about the riches of Canada's natural resources!
Canada is a big country, rich in natural resources. All of its diverse environments — from oceans, rivers and lakes, to forests, mountains, fertile soils and grasslands — supply raw materials that can be useful in all sorts of ways. Some natural resources, like crops or fish, can be used just as they are. Others are transformed to produce energy or materials for products we use every day, from cars to phones to computers, clothes, books, and everything in between.
Find out what Canada has to offer, and why it's so important that we value our natural resources and use them responsibly.
This new addition to the Canada Close Up non-fiction series has full-colour photos throughout and provides a table of contents, an index and glossary of important terms.
Extras: