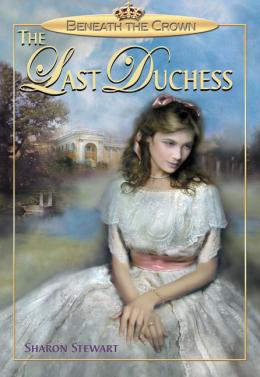 Beneath the Crown: The Last Duchess
Scholastic Canada Ltd | ISBN 9780439961011 Hardcover
288 Pages | 5.57" x 7.66" | Ages 9 to 12

The Last Duchess is the touching story of Princess Anastasia and Dunia, two girls whose lives were worlds apart, but whose friendship lasted a lifetime. When Dunia runs away from her tiny village in the forests of Siberia, she never imagines she'll meet the Tsar of Russia. But before long she's visiting the palace and making friends with the impish young princess, Anastasia. Life couldn't be happier... until the dark clouds of revolution loom over Russia. Could Dunia lose her new world, her new friend - even her own life?
Raves & reviews:
The Last Duchess (previously titled My Anastasia) was shortlisted for the Red Cedar Award, and is listed as a favourite in A Guide to Children's Books, by Ken Setterington, Children's Advocate for the Toronto Public Library, and Deirdre Baker, a well-known children's book reviewer.