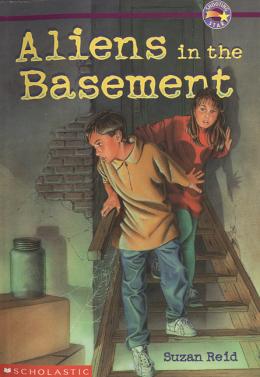 Aliens in the Basement
Scholastic Canada Ltd | ISBN 9780590123921 Paperback
88 Pages | 5.24" x 7.57" | Ages 9 to 12

Down in the basement, in the old part of the school, something weird is going on. First there are the strange voices coming from the janitor's room. Then come secret messages, a mysterious van - and funny things floating in jars . . . What on earth is happening at Fulton Street School? Matt and Jaime had better find out!