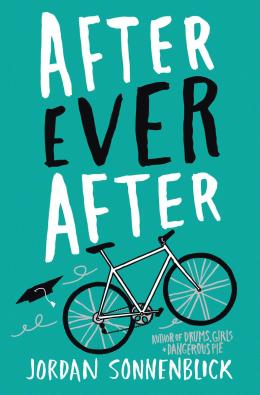 After Ever After
Scholastic Inc | ISBN 9780545722872 Paperback
272 Pages | 5.26" x 8.02" | Ages 12 & Up
Scholastic Inc | ISBN 9780545292788 Ebook
272 Pages | Ages 12 & Up
Scholastic Inc | ISBN 9780439837064 Hardcover
272 Pages | 5.73" x 8.52" | Ages 12 to 17
An amazing sequel to the groundbreaking Drums, Girls, and Dangerous Pie.
Jeffrey isn't a little boy with cancer anymore. He's a teen in remission. Even though the cancer should be far behind him, life still feels fragile. His parents still worry about him. His older brother, Steven, who has always been Jeffrey's main support system and confidant, lost it and took off to Africa to be in a drumming circle and "find himself." His best friend, Tad, is hatching some kind of secretive, crazy plan, which is driving him bonkers. And there is a girl who is way out of his league but who thinks he's cute.
Profound, funny, and utterly original, After Ever After promises laughter and tears and characters who will live with readers long after the story is over.
Raves & reviews:
Praise for Drums, Girls, and Dangerous Pie:
* "A story that could have morphed into melodrama is saved by reality, rawness, and the wit Sonnenblick infuses into Steven's first-person voice." -Booklist, starred review
"The reader falls in love with the brothers, laughing and crying by turns and rooting for both of them until it almost hurts." -Kirkus
"Fresh, energetic, and consistent." -School Library Journal