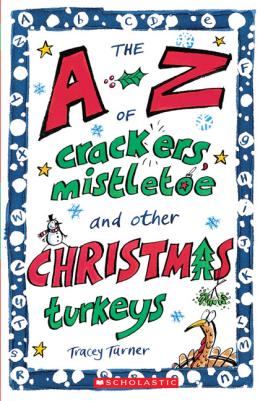 A-Z Ghosts, Skeletons and Other Haunting Horrors
Scholastic Canada Ltd | ISBN 9780439947602 Paperback
96 Pages | 5.09" x 7.85" | Ages 7 to 10

If you love Christmas, you'll love this book. Open it and discover a sackful of Christmas goodies! It's packed with festive facts, quizzes, stories, games and other things to do. Find out how to build a snowman, stage a nativity play and other Christmas essentials. Learn about some weird Christmas traditions you might want to try-and others you certainly won't! Get Christmas completely wrapped up-from A to Z!