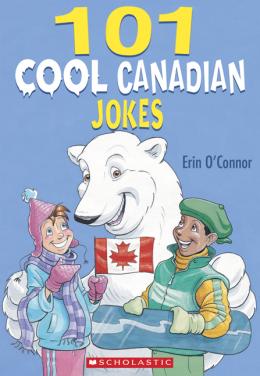 Read an excerpt
Awards
Commended, Canadian Children's Book Centre, Our Choice, 2006
101 Cool Canadian Jokes
Scholastic Canada Ltd | ISBN 9780439952057 Paperback
96 Pages | 5.25" x 7.62" | Ages 8 to 12

The gut-busting sequel to the best-selling 101 Canadian Jokes! This hilarious sequel to the wildly popular 101 Canadian Jokes has been compiled for the coolest Canadian kids! With funny black and white illustrations, this book is sure to bring lots of smiles and moans, giggles and groans to kids from coast to coast.
Raves & reviews:
Praise for 101 Canadian Jokes:
"[M]ay particularly appeal to those children who aren't yet convinced that reading is something that they voluntarily want to do." — CM Magazine