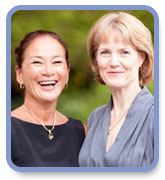 Shar Levine
Congratulations to Shar Levine on her appointment as a Member of the Order of Canada!

Shar Levine and Leslie Johnstone are international award-winning and best-selling authors of over 70 children's science books and science toys and kits. Leslie Johnstone is also the head of a high school science department.

Shar and Leslie shared the 2006 Eve Savory Award for Science Communication and two of their books were shortlisted for the Subaru Prize. Shar is the President of the Children's Writers and Illustrators of BC Society and sits on the board of the Canadian Children's Book Centre. Find out more about Shar and Leslie at www.sciencelady.com.