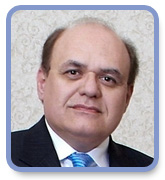 Mike Leonetti
Mike Leonetti was an avid hockey fan who loved writing about hockey because it let him stay close to the game he loves so much. His popular picture book series with Scholastic is about hockey heroes and includes titles such as Wendel and The Great One, The Rocket and The Mighty Tim Horton. It was his hope that young children wouls be inspired by the stories, "just as I was when I was a boy," remarked Mike.

Research was important for his stories. He held a vast collection of hockey memorabilia, including historical photos and video clips which allowed him to see hockey history as it was made. He also had the chance to work with the National Hockey League, which is something Mike considered a great honour and privilege.

Mike wrote numerous hockey books for children and young adults, as well as non-fiction works for all ages. His books were nominated for the Ruth Schwartz Award, the City of Toronto Book Award and the Saskatchewan Young Readers' Choice Award.

Mike was a lifelong Toronto Maple Leafs fan. He passed away in 2016.