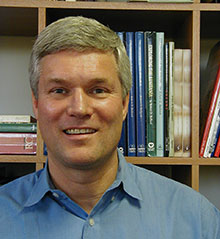 Hugh Brewster
Hugh Brewster is a Canadian editor, writer and publishing executive who has worked on many books for children, while being involved in the publishing industry for over 30 years. He began his career in 1971, as a manuscript editor at Pocket Books Canada. In 1972, he joined Scholastic Canada as an editor and eventually became responsible for several of Scholastic's school Book Clubs. While there, he also started a successful teacher's book club, a book club for families, and was involved in the creation of Scholastic's Canadian book publishing program. In 1980 he was transferred to New York as Manager of the Adult Marketing Division of Scholastic U.S.
He was instrumental in the founding of Madison Press Books in 1979 and returned to Canada in 1984 to become Vice-President, Editorial Director and Publisher. During his twenty-year tenure, the company became one of the world's leading book producers, responsible for developing international co-editions, such as The World of Robert Bateman; The Canadian Living Cookbook; The Discovery of the Titanic; TSAR: The Lost World of Nicholas & Alexandra and Polar the Titanic Bear as well as the "Time Quest" and "I Was There" series for children.
As a writer, his children's books have won a number of major awards, including the Norma Fleck Award for At Vimy Ridge. He also wrote Dieppe: Canada's Darkest Day of WWII, and On Juno Beach: Canada's D-Day Heroes. Hugh has made television appearances on CTV's Canada AM, City TV's Breakfast Television, and CHCH's Morning Live. He is also a guest lecturer for publishing programs at Centennial College and Ryerson University.