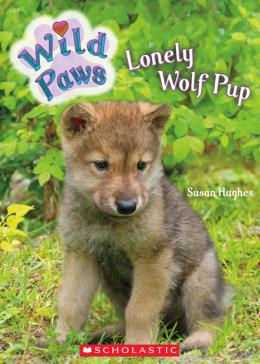 Awards
Commended, Canadian Children's Book Centre, Our Choice, 2004
Wild Paws: Lonley Wolf Pup
Scholastic Canada Ltd | ISBN 9780545985277 Paperback
82 Pages | 5.24" x 7.58" | Ages 7 to 10

Some mysterious strangers have dropped off a young wolf who is caught in a trap. Maxine knows she must find this wolf pup's pack before they move on without him. But where did he come from? How will she find those disguised strangers who hold the answers?