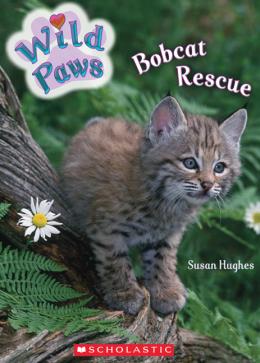 Awards
Commended, Canadian Children's Book Centre, Our Choice, 2004
Wild Paws: Bobcat Rescue
Scholastic Canada Ltd | ISBN 9780545985253 Paperback
74 Pages | 5.26" x 7.57" | Ages 7 to 10

Max discovers a bobcat alone in the woods and she's determined to help it. When she brings it to Wild Paws she thinks her work is done, until she learns that the centre is running out of money and may need to close! Who will care take care of her bobcat and all of the other animals? She and her friend Sarah come up with a plan to save everyone--but will they do it in time?