Connect your school virtually with favourite authors — it's safe, easy, and FUN!
Redeem your Book Fair Rewards for this incredible experience, designed to create excitement and promote literacy for your whole school community.

Our Author Visits include:
• 45-minute virtual chat
• 50 paperback books
• An easy-to-follow guide
• BONUS! Exclusive library of 100 assorted books, a gift from Scholastic Book Fairs to enhance and refresh your library!

Select the author of your choice to learn more!
Ted Staunton
Feat. Josh Rosen
Grades 4+
Price of Package:$500 in Rewards
Request Date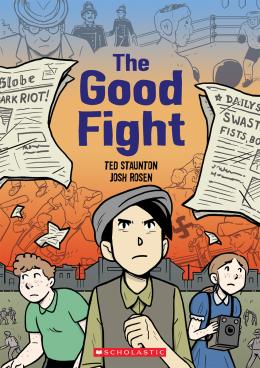 Have Questions? Let Us Help!
To speak to a representative about Virtual Author Visits, contact BFcustomercare@Scholastic.com
Image Credits
Image credits:
Ruth Ohi
Photo Credit: Annie T
Ted Staunton
Photo Credit: Patricia McCaw
Josh Rosen
Photo Credit: Sarah Teatero